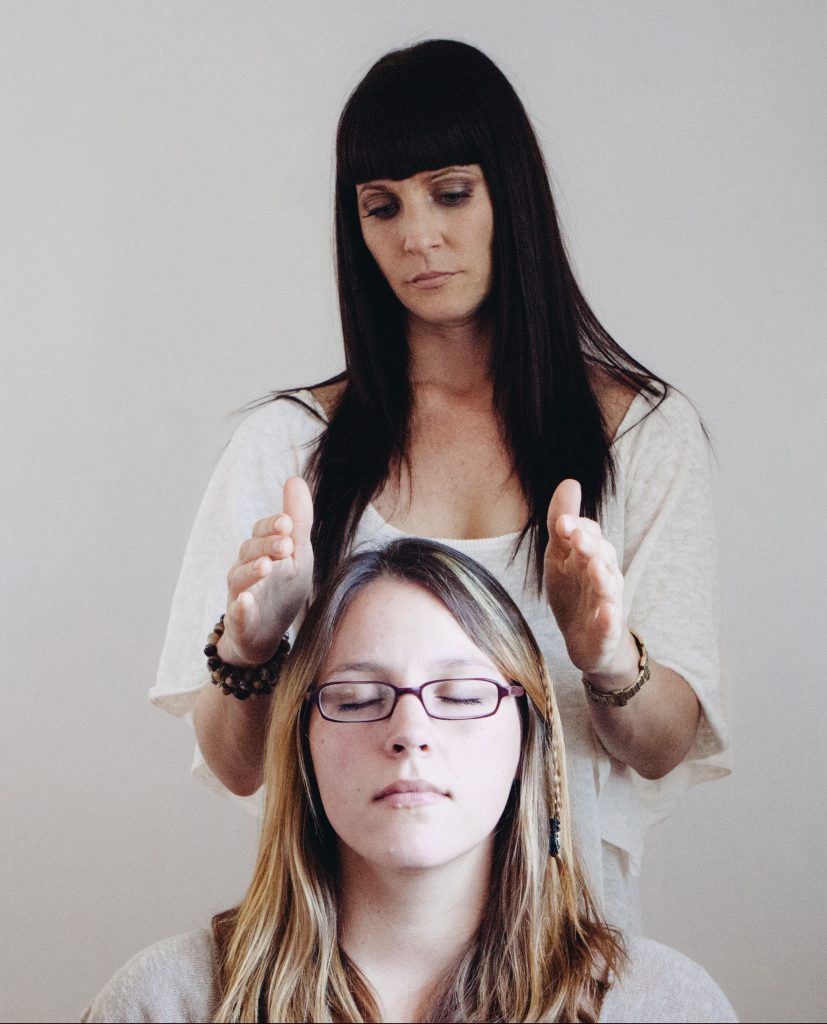 FULL MOON REIKI I-II WORKSHOP + SOUND BATH – APRIL 27
Join us April 27 from 9:30 AM-2:30 PM for a day of Reiki, Meditation and Connection. This workshop is designed to give you the skills and guidance to deepen your natural healing abilities and spiritual practice. Located in a peaceful setting in Austin, TX you will harness the powerful Reiki energy, along with the Full Moon energies, to help connect with your higher self for peace, healing and transformation. You will spend time learning about Reiki and how to use it, join in Full Moon Reiki Meditation to create peace and bless our intentions and receive a relaxing 20 minute Sound Bath at the end of the day.
Reiki is an ancient form of energy therapy. The National Institute of Health classifies Reiki as "biofield therapy" or "energy medicine." Researchers have documented dramatic results from this simple and fast healing modality. Reiki is one of the fastest growing complementary modalities in the world. When the flow of the "Life Force Energy" is disrupted, weakened, or blocked, emotional or health problems tend to occur. When we are relaxed and stress-free, we are able to restore our natural ability to heal. Long term practice of whole-body Reiki will restore the general condition of the body. It will also open the energy channels and allow the body to deal properly and naturally with stress and built-up toxins and to cope with anxiety and depression. Extensive research has shown Reiki to provide excellent support for virtually any medical problem. And for healthy individuals, regular Reiki treatments are wonderful preventive therapy because Reiki helps keep the body in a relaxed, and therefore healthier, state.
Reiki is the Japanese word for "Universal Life Energy." This energy is all around us and we can channel it. It flows through the hands of the trained practitioner to accelerates the body's natural healing process.
Health benefits from using Reiki include:
Create deep relaxation and aids the body to release stress and tension
Accelerate the bodies' self-healing abilities
Aids sleep
Reduces blood pressure
Helps heal both acute and chronic problems
Assists the releasing of addictions
Helps reduce and relieve pain
Removes energy blockages, adjusts the energy flow of the endocrine system bringing the body into balance and harmony
Assists the body in cleaning itself from toxins
Reduces some of the side effects of drugs and helps the body to recover from drug therapy after surgery and chemotherapy
Supports the immune system
Increases vitality and slows the aging process
Raises the vibrational frequency of the body
Allows deep emotional healing to occur
You Will Learn:
•An Understanding of biofield energy
•The history and principles of Reiki
•How the hand positions affect certain organs, body parts and illnesses
•How to channel this healing energy
•How to confidently deliver effective Reiki treatments for yourself, family, friends, and pets
•How to use Reiki to heal unwanted habits or addictions
•Distance healing for those not physically present
•How to increase your intuition and spiritual connection
•To Scan the body to detect where Reiki is most needed
•Space clearing and clearing objects of negative energy
•How to use Reiki to quickly manifest goals and intentions
•How to cut energetic cords and cleanse the energy body
•How the energy body affects the physical body
•How to use Reiki in your meditation, yoga, creative and self-care practice
•The Reiki Symbols for Physical, Emotional and Distance Healing
DATE: April 27, 2021 – 9:30 AM – 2:30 PM
LOCATION:  Austin, TX 78734
COST: $325
Cost includes manual, certification, meditation, soundbath and snacks!
CONTACT: heather@heatherfox.com or 773-870-9346st August 25th, please email me.